The Library is Currently Open
Browsing / Curbside pick-ups / Study Spaces / Computer Sessions
Appointments required for One on One Technology Assistance / Take and Make Kits
Wednesday, July 28, 6:30 – 7:30 PM, On Zoom Join Ashley from Big Flavors From A Tiny Kitchen as she shows you how to make a fun picnic spread with Mediterranean …
Tuesday, July 27, On the Village Green, Session 1: 3-3:45PM, Session 2: 4-4:45PM Presented by the Library and the Rye YMCA. Join us for an Olympic-inspired obstacle course and activity stations! …
Saturday, September 25, 2021 Presented by the Auxiliary Board of the Rye Free Reading Room Indulge your wanderlust and support the programs of the Rye Free Reading Room. Purchase your tickets …
The Library is Currently Open
Browsing / Curbside pick-ups / Study Spaces / Computer Sessions
Appointments required for One on One Technology Assistance / Take and Make Kits
Wednesday, July 28, 6:30 – 7:30 PM, On Zoom Join Ashley from Big Flavors From A Tiny Kitchen as she shows you how to make a fun picnic spread with Mediterranean flair! Make along or or watch live and make later. Recipe cards and instructions provided. Register at events calendar and click on date.
Tuesday, July 27, On the Village Green, Session 1: 3-3:45PM, Session 2: 4-4:45PM Presented by the Library and the Rye YMCA. Join us for an Olympic-inspired obstacle course and activity stations! The Olympics are an opportunity to encourage health, physical activity and sportsmanship, as well as awareness of different countries, sports, international relations, and friendly …
Saturday, September 25, 2021 Presented by the Auxiliary Board of the Rye Free Reading Room Indulge your wanderlust and support the programs of the Rye Free Reading Room. Purchase your tickets to a destination themed dinner party inspired by different novels. Purchase tickets, sign up to be a host, and find more details at http://cliffnotes.ryelibrary.org
Business Center
 Helpful info for job seekers, employees, and employers.
Museum Passes
With Just your Rye library card, gain access to free passes to museums  all across lower New York
Summer Reading
The Rye Free Reading Room's summer reading programs provides fun learning opportunities for the whole family.
Libby is the easiest way to get started with digital books, audiobooks, and magazines.
Stream thousands of films for free. Start streaming today with your library card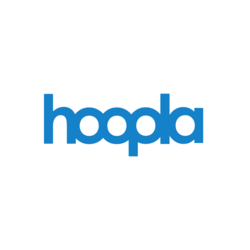 borrow movies, music, audiobooks, ebooks, comics and TV shows with no waiting, titles can be streamed immediately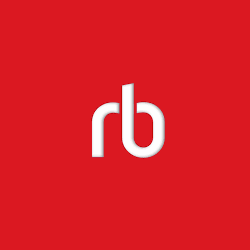 Check out your favorite audiobooks, comics, eBooks, educational offerings, magazines, newspapers, videos and much more from your library. 
 Over 1100 titles and is  includes animated talking picture books, chapter books, videos, non-fiction titles, graphic novels, playlists, and books in French and Spanish.