The library will be closing at 12pm on Friday, Sept 29. We will reopen on Saturday, Sept 30 for regular service. Visit the digital library for 24/7 access to books, movies, …
Thursday – Sunday, September 28 – Oct 1, Knapp House Tent A festival featuring recent works by writers, poets, and journalists. Come for book talks, author interviews and panel discussions. Listen …
Pardon the noise as we move collections and add new shelving in the library. Please be aware that we are working on the finishing touches through October 8th and plan to …
The library will be closing at 12pm on Friday, Sept 29. We will reopen on Saturday, Sept 30 for regular service. Visit the digital library for 24/7 access to books, movies, and magazines.
Thursday – Sunday, September 28 – Oct 1, Knapp House Tent A festival featuring recent works by writers, poets, and journalists. Come for book talks, author interviews and panel discussions. Listen in, ask questions, be inspired! Go to watershedrye.com for complete schedule and details.
Pardon the noise as we move collections and add new shelving in the library. Please be aware that we are working on the finishing touches through October 8th and plan to get all the spaces and collections reopened. Thank you for your continued patience. Visit https://www.ryelibrary.org/spacesupdate/ for more information.
Summer Reading
Track your reading and earn prizes, plus find staff picks and reading recommendations for all ages
Museum Passes
Your Rye library card gets you free passes to museums across New York and beyond
Libby is the easiest way to get started with digital books, audiobooks, and magazines.
Stream thousands of films for free. Start streaming today with your library card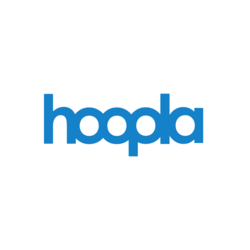 borrow movies, music, audiobooks, ebooks, comics and TV shows with no waiting, titles can be streamed immediately
 Over 1100 titles and is  includes animated talking picture books, chapter books, videos, non-fiction titles, graphic novels, playlists, and books in French and Spanish. 
Explore Rye Poetry Path, a collaborative public art installation designed to spark reflection and conversation around themes of community, conservation, and social justice.